About Us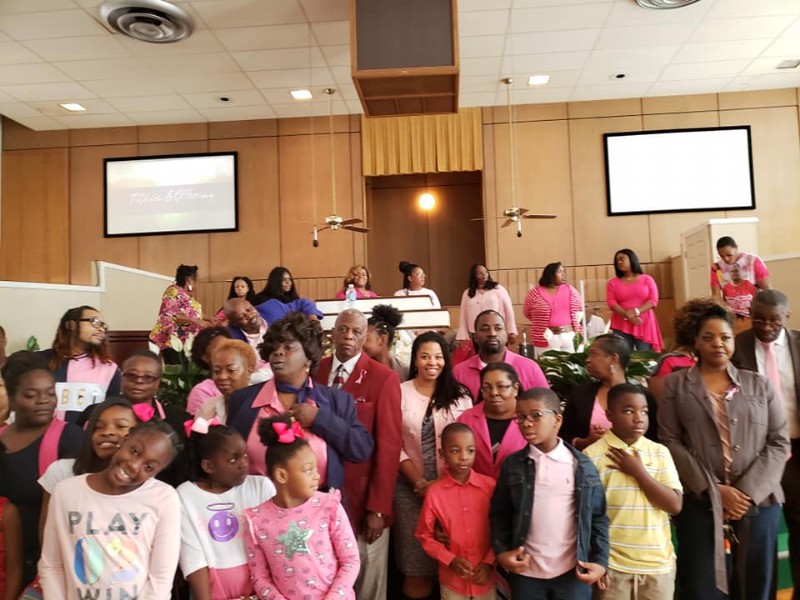 Impact Baptist Church (IBC?) was organized by Dr. Michael C. Ellis, Sr. in April 2006 as a church plant of Bellevue Baptist Church. Pastor Ellis was led by the Holy Spirit to resign from Memphis Athletic Ministries as director of a Christian sports center to birth IBC.
IBC first met February 2006 at the home of Pastor Mike and Angie Ellis. After several meetings at the Ellis' home IBC celebrated her first worship service April 2006 at 3160 North Thomas (Northgate Shopping Center) with the sponsorship and full support of Bellevue Baptist Church (BBC) the name Impact for the church was agreed upon by IBC family to create a spirit of unity between IBC and BBC (Impact Ministries).
Crystal Chopin was the first member to join (In addition to the charter members). Amaiya Rose Williams was the first baby to be born at IBC.
After experiencing 2 ½ years of explosive physical and spiritual growth, over 1,000 believers have joined IBC and over 500 were baptized since organizing in 2006. In 2008 God opened the door for IBC to relocate to 3759 North Watkins (Previous home of Georgian Hills Baptist Church). The Godly team collaboration of Bellevue and the Mid-South Baptist Association working together to purchase this beautiful church campus for the IBC family to call home.
Impact Motto is Reaching Out, Finding Out and Helping Out
Impact is truly doing what God has called us to do. Since April of 2006 under visionary leadership of Pastor Mike and the guidance of the Holy Spirit.
Impact's vision to influence lives of the whole person has led Pastor Mike to birth a non-profit ministry (Impact America Ministries (IAM)) to assist with acquiring resources to achieve the vision.
Under the leadership of Pastor Mike (Executive Director) and the Board of Directors, IAM has been blessed to be the owners of the oldest Barber College (State Licensed) in the Mid-South (Jett College of Barbering). IAM is also the owner of 8 homes, part of a shopping center, Impact Northwest Shelby County Community Development, Northwest Shelby County Community Center, and The Baby Shop.
As a result of IBC's "Reaching Out, Finding Out and Helping Out" the Tennessee Baptist Convention recognized IBC on a local and state level. In 2009 recognition was given for baptizing more believers than any other predominantly African American church in Tennessee and giving more to the cooperative program than any other predominately African American church in Tennessee.
God has blessed IBC miraculously in 14 years. We continue to anticipate God continuing to pour out His blessings as IBC continue to stay focused, following and faithful.