Welcome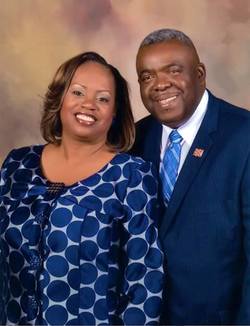 A CHURCH WHO IS REACHING OUT. FINDING OUT. HELPING OUT.
Words cannot express to you how excited we are to have you visit our website today. If you are looking for a church home, we invite you to come join our Impact family for a Spirit filled worship experience. Membership at Impact is open to all who desire to share in the worship of God and serving Him through daily Christian living.
At Impact we are not overly concern about membership, we're more concern about your relationship with Christ. You may come forward during our worship experience or any time of gathering and confess your faith in our Lord Jesus Christ as your personal savior.
We gather weekly at this spiritual hospital (the church) to receive help that we may share with others. We indeed are committed to the work of JESUS CHRIST in our community and in the world.
While visiting our worship experience we trust that you will be inspired by the songs, edified by the sermon, and warmed by our Impact family.
Dr. Michael C. Ellis, Sr.
Pastor